Charming little charts of the harbour of the town of Tripoli, Syria in modern Lebanon. Showing town and harbour plan, with soundings, anchorages, rocks, shoals, fortifica...
Publisher:
ROUX, J.
Place, Date:
Marseille, 1764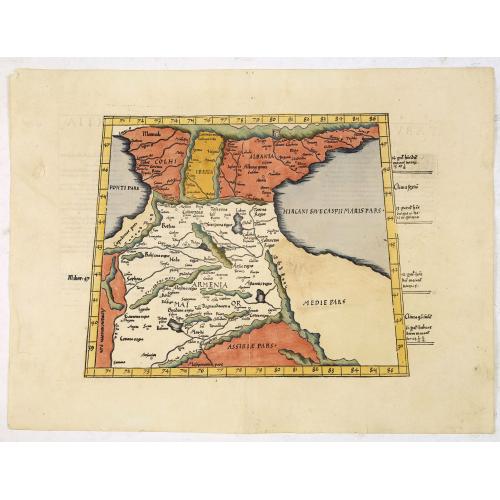 Wood block printed map and one of earliest printed representation of East Asia and centered on Amenia, prepared Martin Waldseemüller. Based on the slightly larger map fr...
Publisher:
PTOLEMY,C ./ TRECHSEL, G.
Place, Date:
Vienna, 1525 -1541