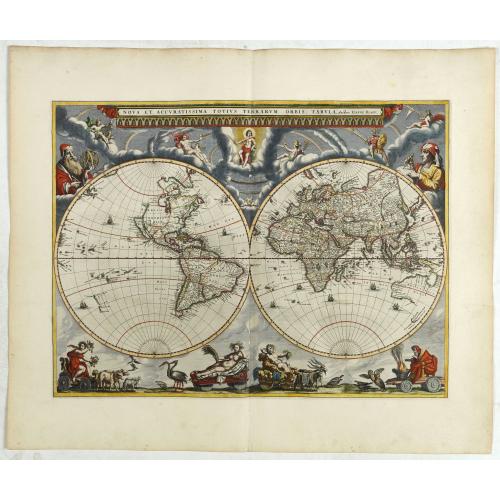 Since its appearance as an Appendix in 1630, the atlas launched by Willem Blaeu and continued by his son Joan had expanded greatly. But despite many new regional maps the...
Publisher:
BLAEU, J.
Place, Date:
Amsterdam, 1662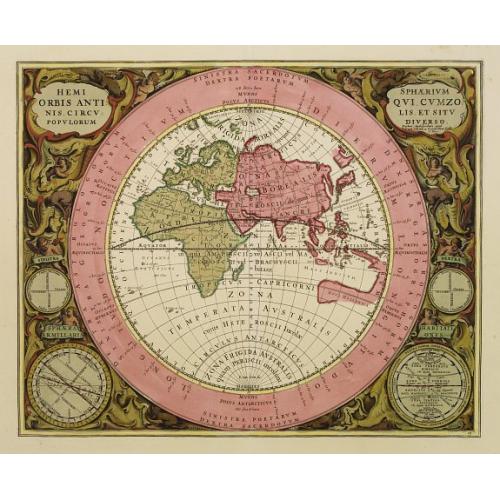 A chart showing the eastern hemisphere, including north eastern coast of Australia with, superimposed, climatic zones and planetary details. Surround by most decorative s...
Publisher:
CELLARIUS, A ./ SCHENK, P.
Place, Date:
Amsterdam, 1708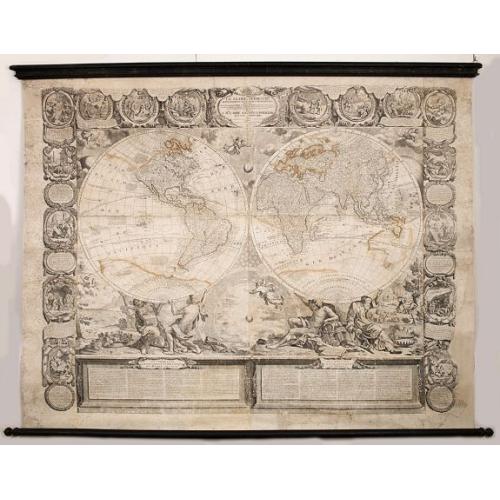 "This splendid GlobeTerrestre originally published by J.B. Nolin is one of the finest large-scale world maps to be produced and is a fitting bridge between the geograph...
Publisher:
NOLIN, J.-B. / CREPY.
Place, Date:
Paris, c. 1780