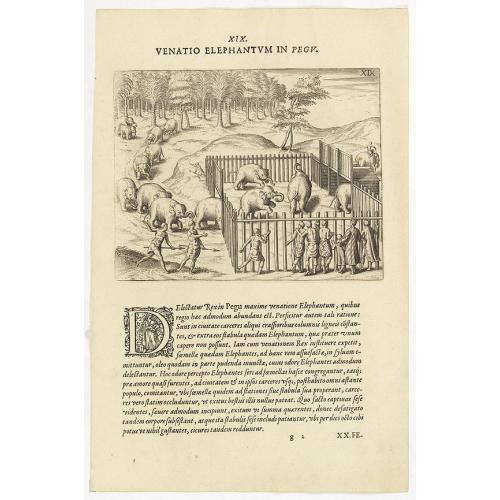 How elephants are caught in Pegu. The king of Pegu had a particular method of transporting elephants. He had a great enclosure built of strong wooden posts, with a trap-d...
Publisher: DE BRY, Th.
Date: Frankfurt, 1599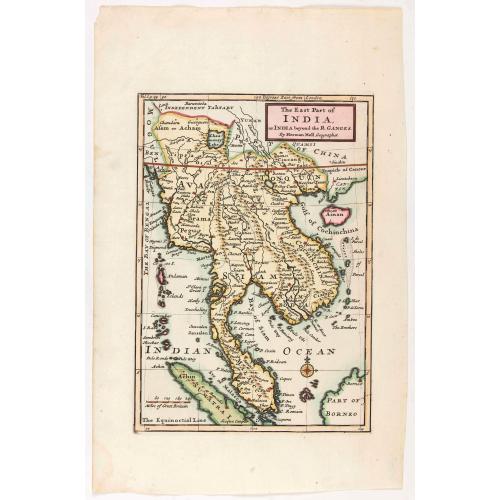 Herman Moll's map of those Asian countries to be found east of the River Ganges, including Burma, Thailand, Vietnam, Laos, Cambodia, southern most China, Malaysia, Sumatr...
Publisher: MOLL, Herman.
Date: London, ca 1750