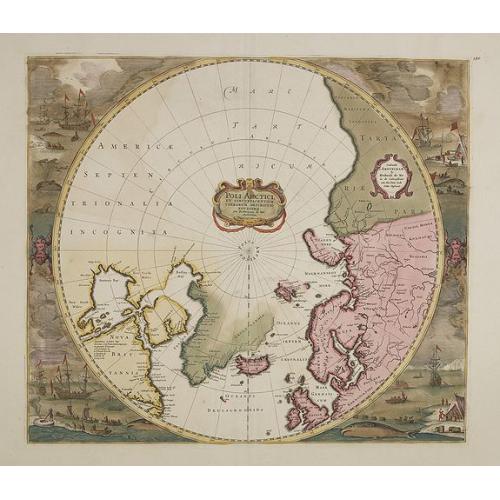 A re-issue of the Hondius' plate. A particularly decorative map of the North Pole with Iceland. Several Dutch names in Labrador. The toponymy in Canada reflects the conti...
Publisher:
HONDIUS, H. / DE WIT, F.
Date:
Amsterdam, 1660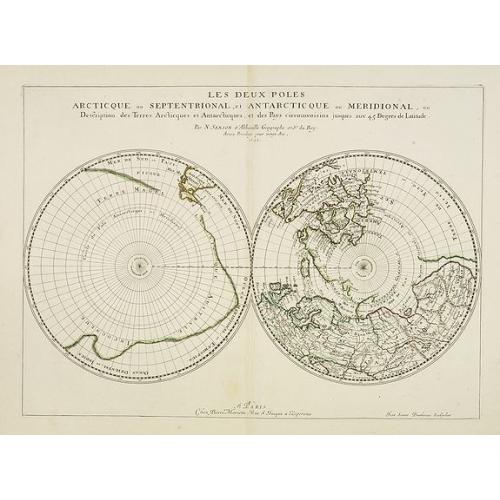 A double hemisphere map to the North and South poles. The North pole is connected to Greenland and Spitzbergen but there is little other detailed coastline in the polar a...
Publisher:
SANSON, N. / MARRIET, P.
Date:
Paris, 1657