Fine engraving of Paul and Virginie.Paul et Virginie (or Paul and Virginia) is a novel by Jacques-Henri Bernardin de Saint-Pierre, first published in 1787. The novel's ti...
Publisher:
LE GRAND, A.
Date:
Paris, ca. 1790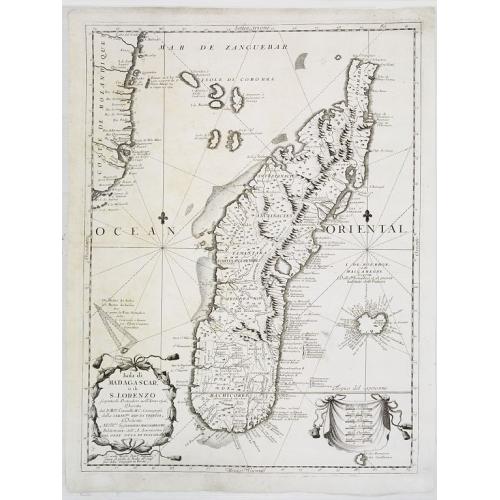 Decorative and highly detailed map of Madagascar, including 2 decorative cartouches and other embellishments.The remarkable Vincenzo Coronelli (1650-1718), was a Francisc...
Publisher:
CORONELLI, V.M.
Date:
Venice, 1690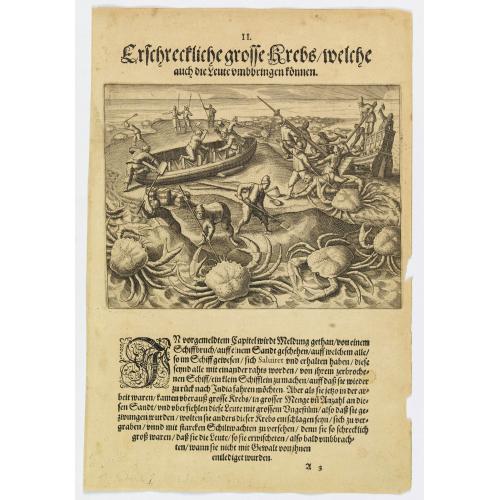 During their return voyage, the Portuguese were wrecked on a sandbank (the Seychelles?) From the debris they began building a smaller ship in which they hoped to return t...
Publisher:
DE BRY, Th.
Date:
Frankfurt, 1598