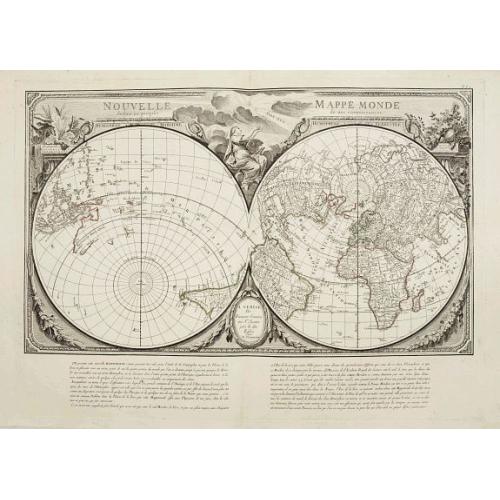 State 2 of this fine double hemisphere world map, from an unusual perspective, with a "Mer de L'Ouest" or "Sea of the West". Paris is located at the c...
Publisher:
SANTINI, P. / REMONDINI, M.
Date:
Venice, 1776 - 1784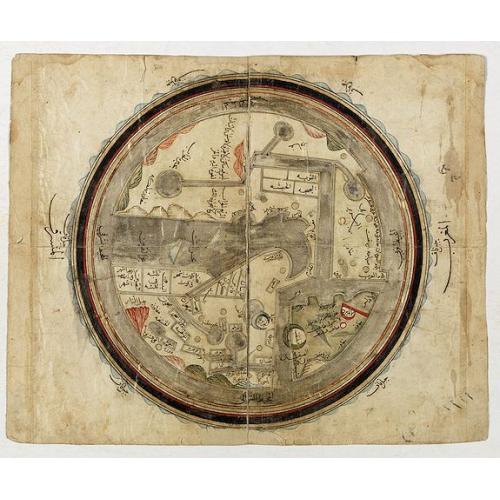 World map in manuscript. Drawn on paper with watercolor, ink, gouache and gold highlighting. World map in manuscript with inscriptions in Arabic showing a map of the worl...
Publisher:
ISAL-ISTAKHRI, after
Date:
Ottoman province, c. 1820