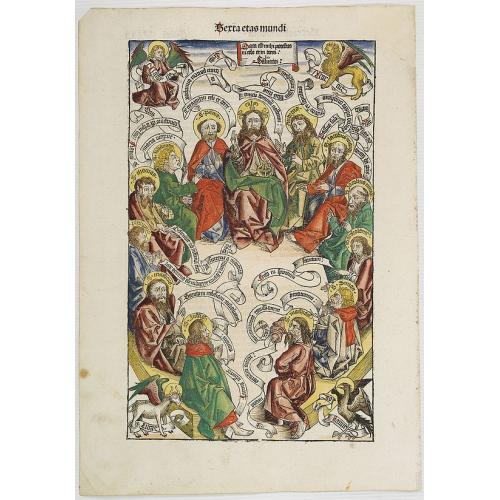 A very fine presentation of Jesus Christ surrounded by the Twelve Apostles. Each of the evangelists being represented by his symbol in the corners.Page from the richest i...
Publisher:
SCHEDEL, H.
Place, Date:
Nuremberg, 12 July 1493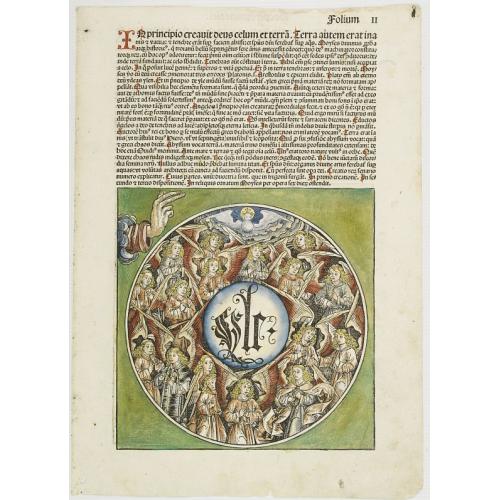 Attractive page from the Nuremberg Chronicle, showing the creation of the world: the First Day, showing the celestial choir (God\'s creation of the angels) surrounding th...
Publisher:
SCHEDEL, H.
Place, Date:
Nuremberg, 12 July 1493