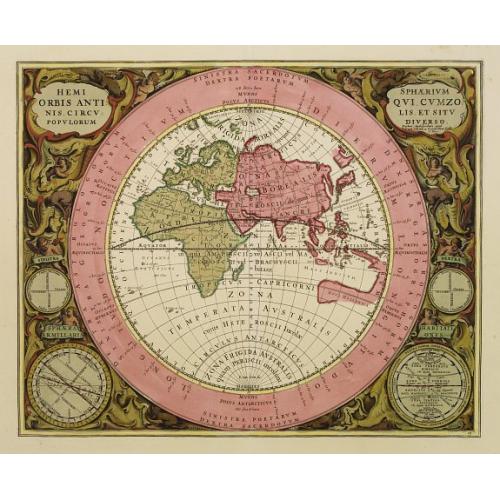 A chart showing the eastern hemisphere, including north eastern coast of Australia with, superimposed, climatic zones and planetary details. Surround by most decorative s...
Publisher:
CELLARIUS, A ./ SCHENK, P.
Date:
Amsterdam, 1708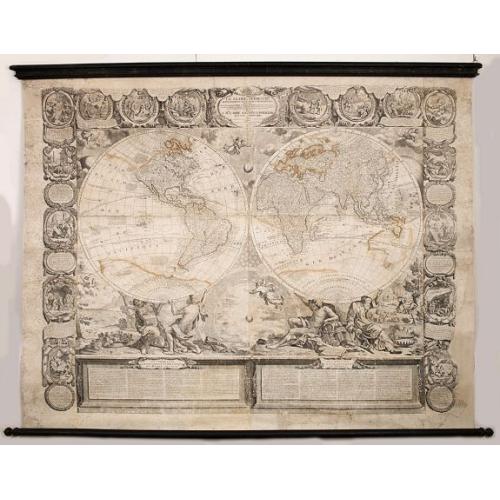 "This splendid GlobeTerrestre originally published by J.B. Nolin is one of the finest large-scale world maps to be produced and is a fitting bridge between the geograph...
Publisher:
NOLIN, J.-B. / CREPY.
Date:
Paris, c. 1780