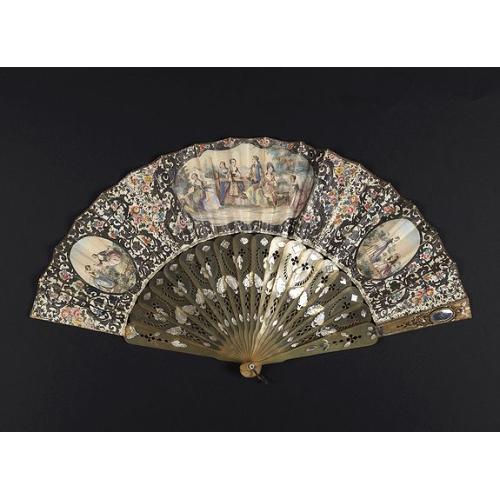 Folding fan made of double sheet of lithographed paper, enhanced with gouache and watercolor, with decoration of three cartouches with gallant scenes of French country pl...
Publisher:
ANONYMOUS
Date:
France, ca. 1850-1860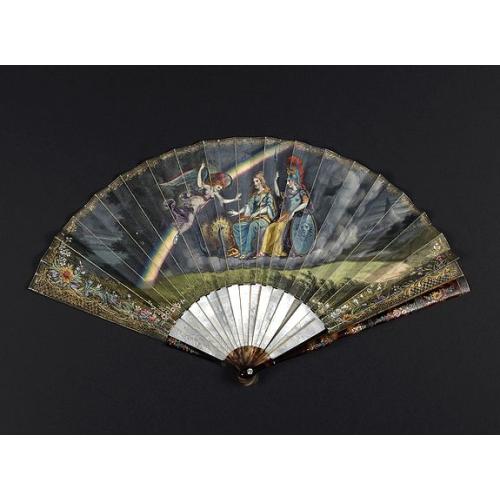 Small folding fan made of double skin sheet, mounted in English style, painted with gouache and depicting Minerva and Juno sitting near each other and receiving the visit...
Publisher:
ANONYMOUS
Date:
ca. 1820