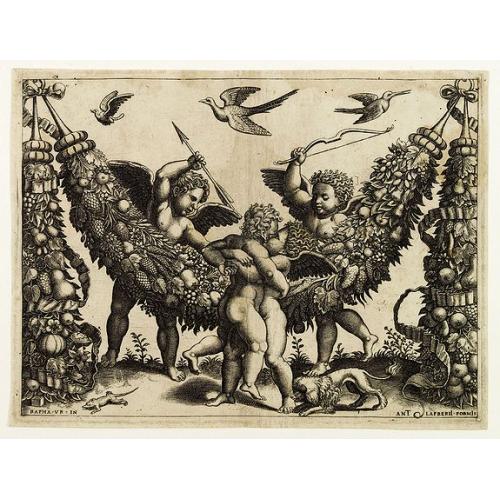 Fine print made by Bernardo Daddi (1512 - 1570) and published by Antonio Lafreri. Two Putti wrestling, while two putti try to stop them, and a small dog bites one on the ...
Publisher: DADDI, B. / LAFRERI,A.
Place / Date: Venice, 1550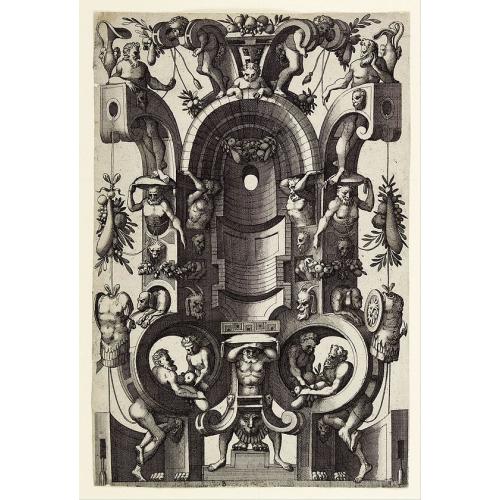 A lavishly decorated etching by the famous brothers Joannes and Lucas van Doetecum, after Cornelis II de vriendt or better known as Cornelis FLORIS (1514 - 1572 or 1575)....
Publisher: VAN DOETECUM, J. & L.
Place / Date: Antwerp, 1556
Sought-after complete suite of 6 engravings by S[tefano] Della Bella [1610-1664]. in a second state (of 2).Della Bella was born in Florence in 1610, and studied the art ...
Publisher: BELLA, S.D.
Place / Date: 1654-1655