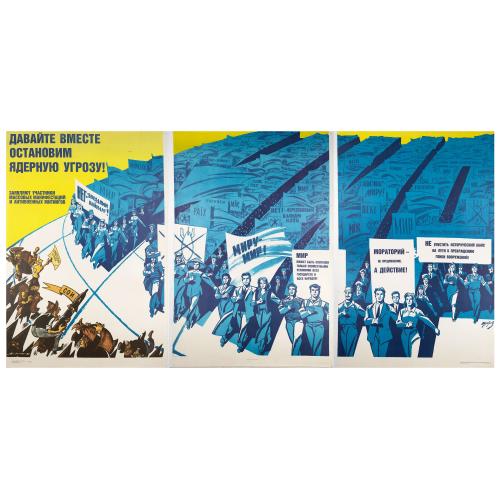 Uncommon Soviet propaganda poster.Read more about the Soviet propaganda poster. [+]
Publisher:
PLAKAT PUBLISHING HOUSE.
Date:
Moscow, 1986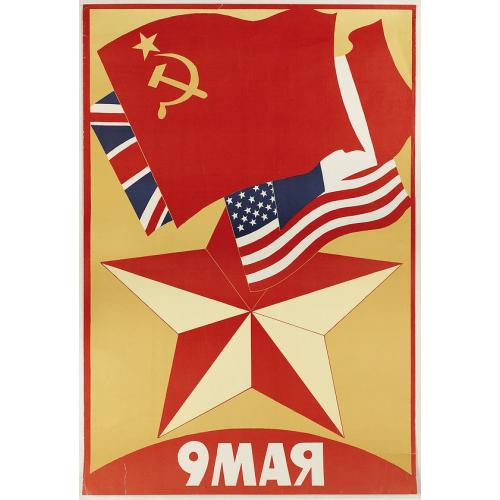 Soviet propaganda poster celebrating Victory Day (Thursday 9 May). Showing a star with USA, English, French flags partly overlapped with Soviet flag and inscription in Ru...
Publisher:
ANONYMOUS
Date:
Moskow, 1988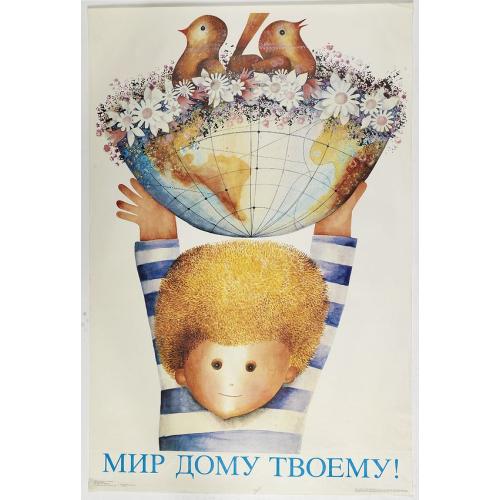 USSR propaganda poster, with the slogan "protect de globe". A child holding a globe with flowers and birds.
Publisher:
ANONYMOUS
Date:
Russia, 1989