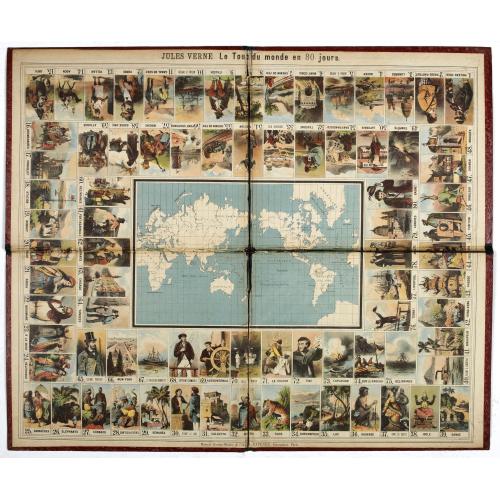 Goose game board inspired by Jules Verne's novel, whose boxes are illustrated with color lithographs and the center occupied by a world map. Vignette illustrations number...
Publisher:
GUERIN-MULLER and CIE. / CAPENDU, A.
Place, Date:
Paris, ca. 1880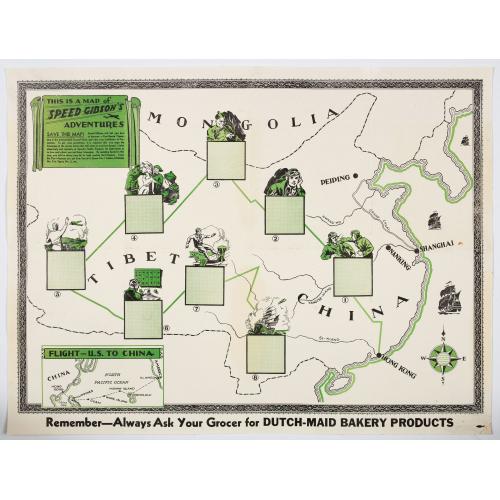 A rare map showing the (Oriental) Adventures of Speed Gibson. Speed Gibson of the International Secret Police was a radio series written by Virginia Cooke. It centres on ...
Publisher:
ANONYMOUS.
Place, Date:
America, ca 1937