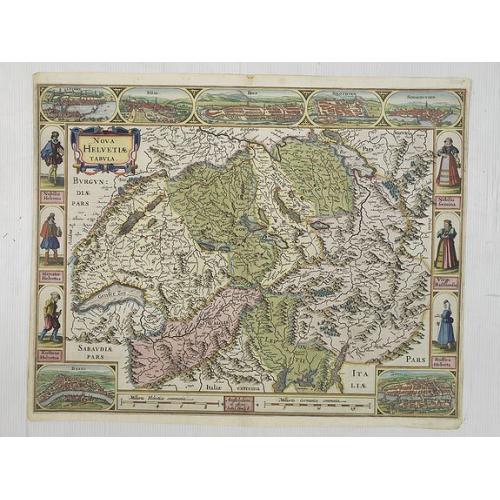 A most decorative "carte à figures" map with panoramic views of Lucern, S.Gal, Bern, Solothurn, Schafhausen in upper border and Basel and Zurich in lower left ...
Publisher:
JANSSONIUS, J.
Date:
Amsterdam, 1630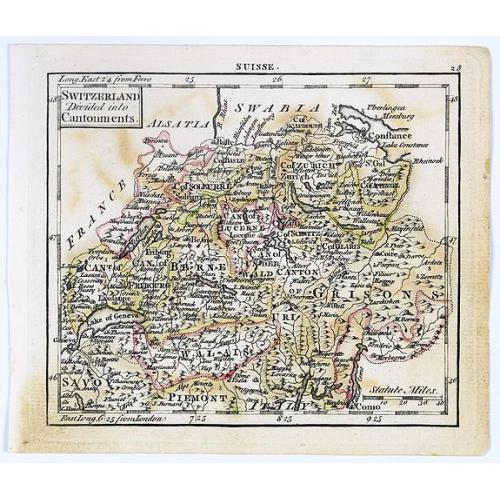 Uncommon miniature map of Switzerland, engraved by Thomas Kitching for "A New General and Universal Atlas Containing Forty five Maps by Andrew Dury".This miniat...
Publisher:
DURY, A. / SAYER, R. / KITCHIN, T.
Date:
London, 1761-1763