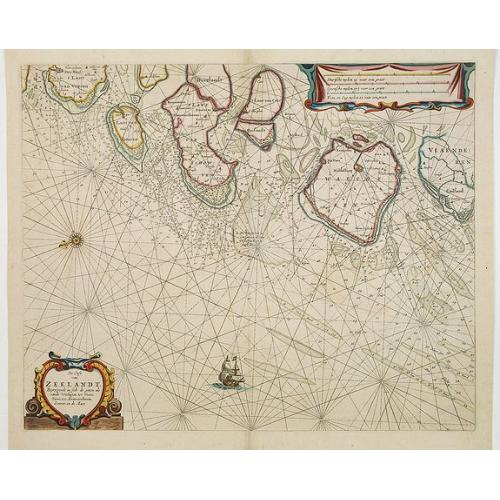 An eye-catching of Zeeland.Pieter Goos (ca. 1616-1675) was one of the most important cartographer, engraver, publisher and print seller of Amsterdam. His widow continued...
Publisher:
GOOS,P.
Date:
Amsterdam 1673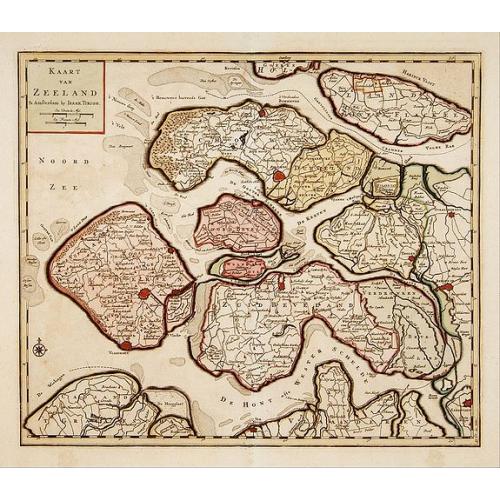 Fine map of the province of Zeeland, with the fortified cities are highlighted in red. Isaac Tirion was born in Utrecht ca. 1705. He came to Amsterdam ca. 1725. Tirion pu...
Publisher:
TIRION, I.
Date:
Amsterdam, 1747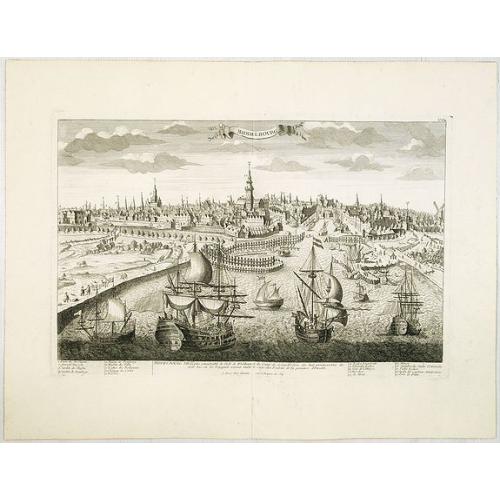 A very decorative and extremely rare of Middelburg, including a numbered (1-19) key in lower part. Published by Jacques Chéreau, (1688 - 1776). Engraved by Aveline and ...
Publisher:
CHEREAU, J. / AVELINE, P.A.
Date:
Paris, ca.1750