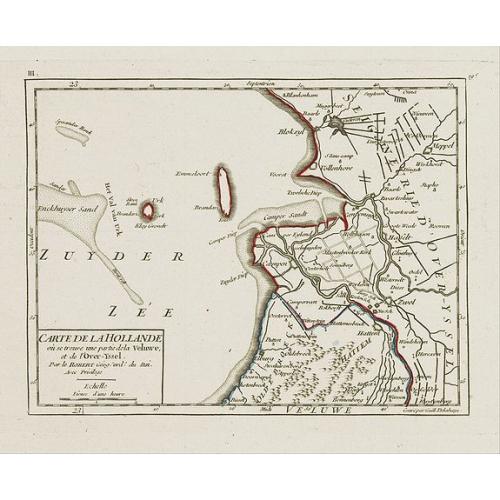 Attractive small map centered on the delta of the River Ijssel, where it discharges into the Zuiderzee.From Atlas Portatif Universel, by Robert de Vaugondy. Unrecorded st...
Publisher:
VAUGONDY,R. de
Date:
Paris, later than 1748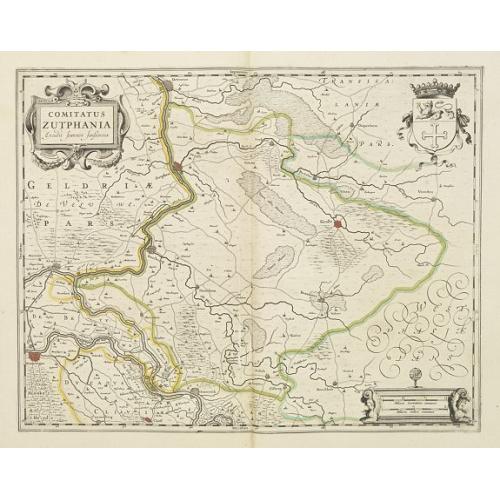 A very detailed map of this area, including Arnhem, Nijmegen, Zutphen, Groenlo, etc. First imprint, from a Latin edition of the scarce Atlas Appendix.
Publisher:
JANSSONIUS, J.
Date:
Amsterdam, 1637