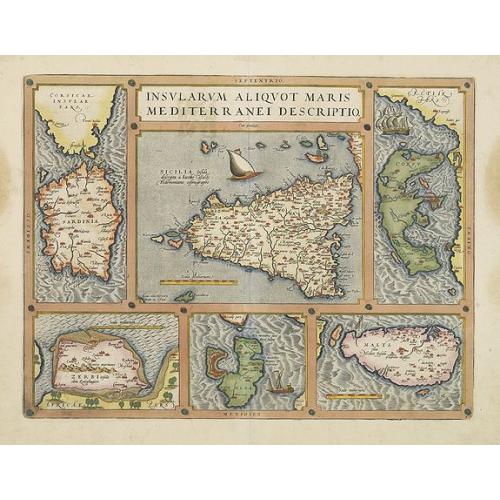 Six very fine and early maps on one sheet. Including the islands of Sicily, Corfu, Sardinia, Zerbi (Djerba), Elba and Malta.The map of Malta has a sinking ship at Cala di...
Publisher:
ORTELIUS, A.
Place, Date:
Antwerp, 1570-1612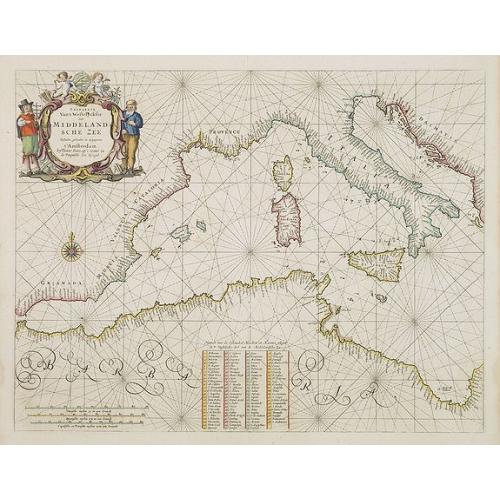 An eye-catching of the western part of the Mediterranean Sea.Pieter Goos (ca. 1616-1675) was one of the most important cartographer, engraver, publisher and print seller...
Publisher:
GOOS, P.
Place, Date:
Amsterdam, 1666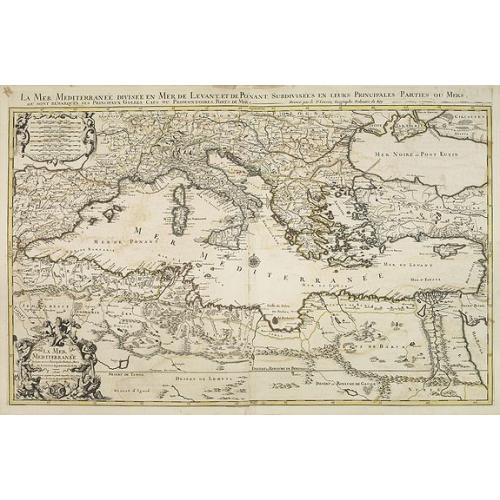 Very large map centered on the Mediterranean. With a sub title along upper margin "La Mer Mediterranée divisée en Mer de Levant et de Ponant Subdivisées en Leurs ...
Publisher:
SANSON, N. / JAILLOT, A.H. / MORTIER, P.
Place, Date:
Amsterdam, c.1705