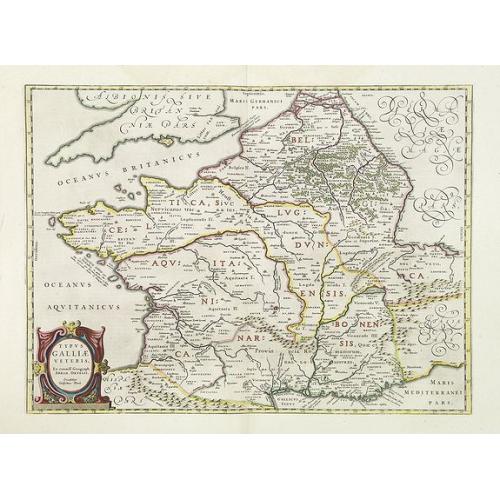 A very decorative map with countries of ancient France prepared by Abraham Ortelius and published by one of the most famous map publishers, Willem Blaeu.
Publisher:
BLAEU, W.
Date:
Amsterdam, 1645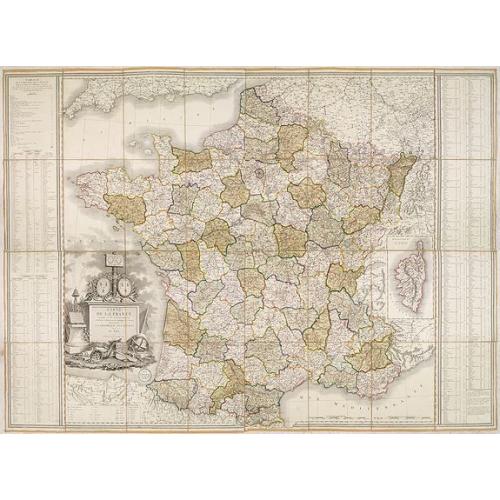 Spectacular folding wall map of France engraved by Barrier. Panels on both sides: "Tableau de la Division de la France d'après les décrets de l'Assemblée national...
Publisher:
BELLEYME, P. de.
Date:
Paris, Belleyme, 1791
A thematic map of France divided in the areas related to the rivers Rhine, La Seine, La Loire, La Garonne, du Rhone and the coasts of the Atlantic and Mediterranean. From...
Publisher:
MIGEON, J.
Date:
Paris, 1874