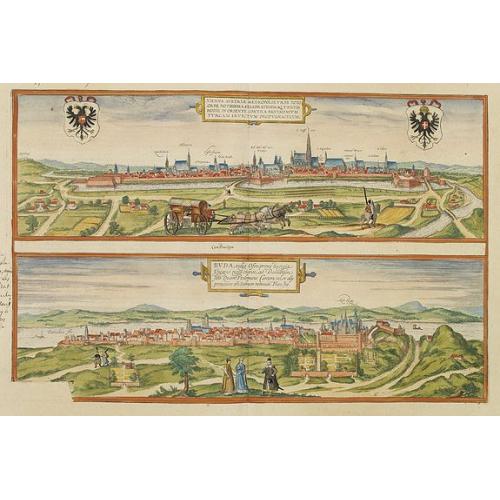 Pair of views on one sheet, the first showing the Austria capital of Vienna with fields, and figures in the foreground.Lower view shows the Hungarian capital of Budapest....
Publisher:
BRAUN, G. / HOGENBERG, F.
Date:
Cologne 1580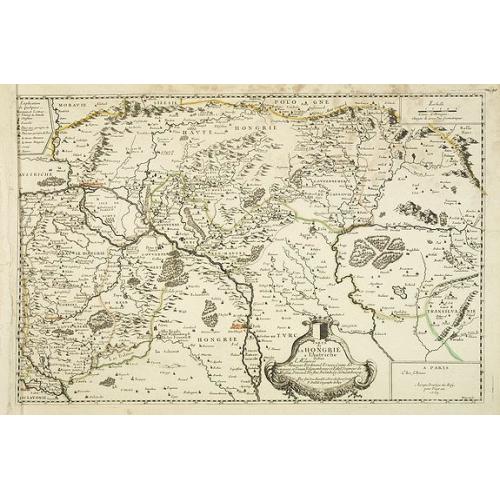 A detailed and scarce map showing Hungary and Austria engraved by de François Lapointe (Lépine). Dated 1664.With a dedication to Ferdinand-Ernest Comte d'Abensperg-Trau...
Publisher:
P. DU VAL
Date:
Paris, 1676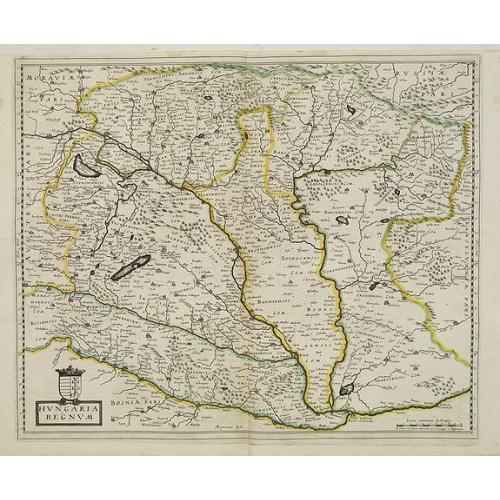 Detailed map of Hungary. First edition of Sanson's map of the Kingdom of Hungary. Engraved by A. Peyrounin.
Publisher:
MARIETTE, P.
Date:
Paris, ca. 1640