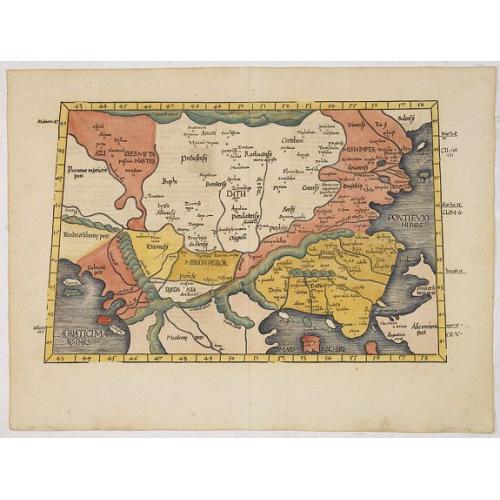 Wood block printed map and one of earliest printed representation of Albania, Bulgaria, Europe, Eastern, Greece, Hungary, Macedonia, Romania prepared Martin Waldseemülle...
Publisher:
FRIES, L. / WALDSEEMÜLLER, M.
Place, Date:
Vienna, Trechsel, G., 1525 -1541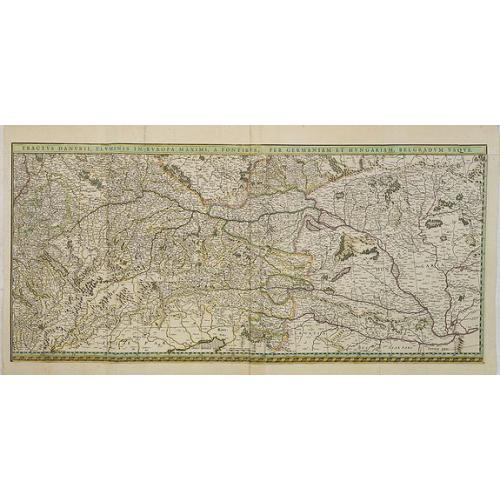 This is Blaeu's first map of the Danube and surrounding regions. The Danube River runs through the map from the top left with its headwaters in the German Black Forest ...
Publisher:
BLAEU, W.
Place, Date:
Amsterdam, 1634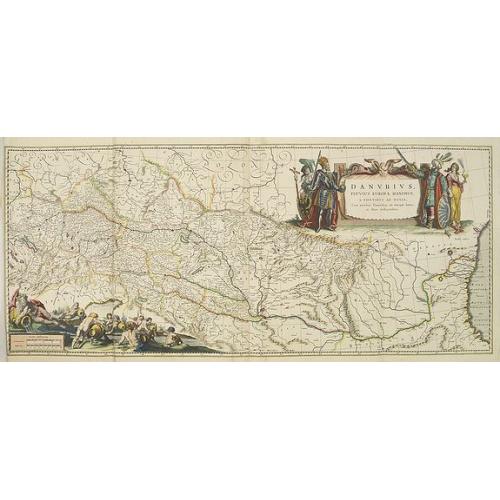 Depicts the course of the Danube River, from its sources in the Alps to the Black Sea..Because of the dimensions the map was printed from two copper plates.With two very ...
Publisher:
BLAEU, W.
Place, Date:
Amsterdam, 1638