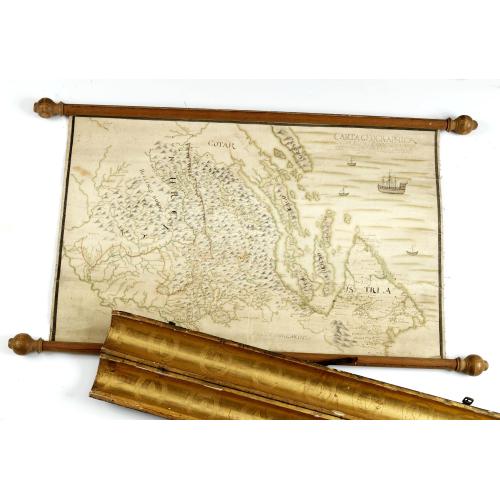 Fine and rare manuscript map of Croatia and the Dalmatian coast from the early eighteenth century. Oriented to the south the map details the Venetian, Austrian and Turkis...
Publisher:
[Anonymous]
Place, Date:
Venice ?, c. 1700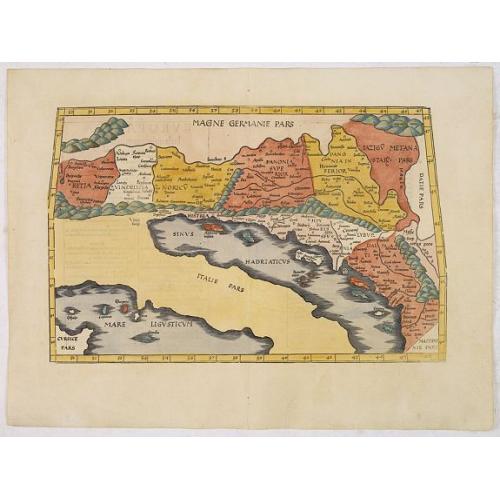 Wood block printed map and one of earliest printed representation of Balkan with Austria, Croatia, Slovenia, Switzerland, etc prepared Martin Waldseemüller. Based on the...
Publisher:
FRIES, L. / WALDSEEMÜLLER, M./ TRECHSEL, G.
Place, Date:
Vienna, 1525 -1541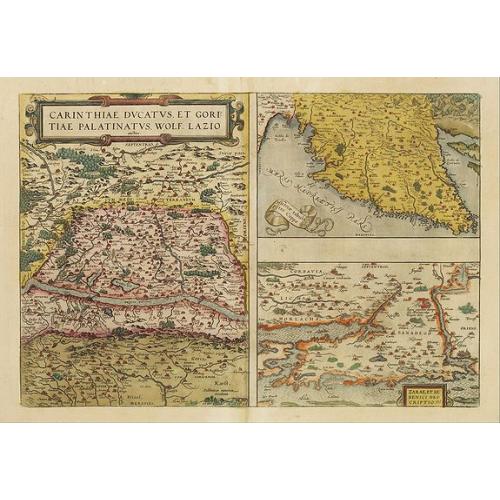 Three maps on one sheet. The left hand is centered on the eastern part of Austria. The right upper hand map is centered on northern Yugoslavia, and the last map is center...
Publisher:
ORTELIUS, A.
Place, Date:
Antwerp, 1598