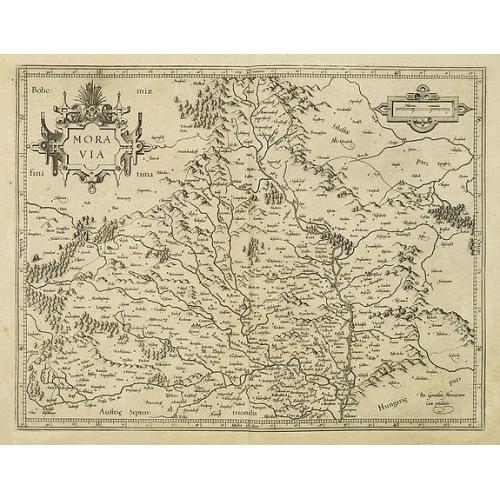 Detailed map centered on Brno. Moravia map, edited by Mercator and signed "Per Gerardum Mercatorem. Cum privilegio." in lower right corner, published by Jodocus...
Publisher:
MERCATOR, G. / HONDIUS, J.
Date:
Amsterdam, c.1610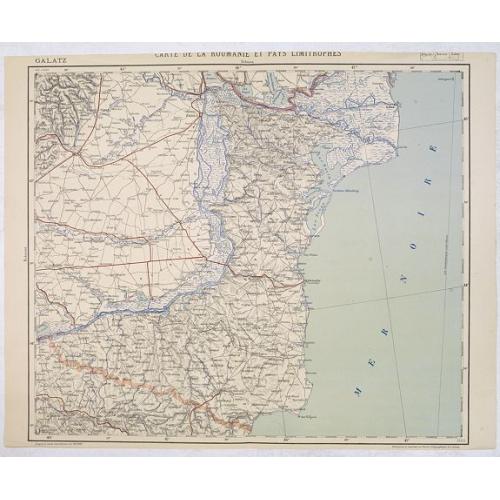 Very detailed (1:750.000) map centered on Constanta, with the river Danube in Romania. Made after an Austrian map. The French Service géographique des armées was founde...
Publisher:
SERVICE GEOGRAPHIQUE DE L'ARMEE.
Date:
Paris, 1908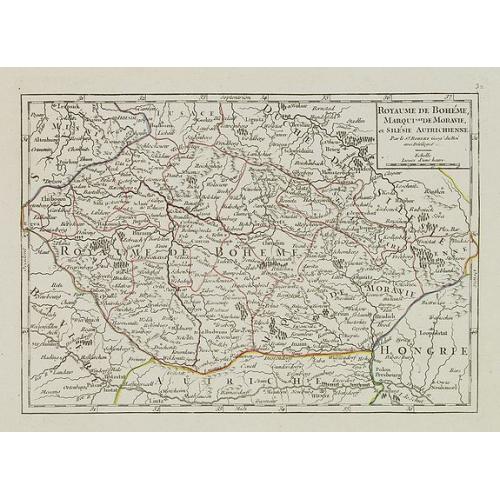 Small detailed map of today Czech Republic. From Atlas Portatif Universel, by Robert de Vaugondy.Unrecorded state with erased date. Page 32 outside border top right. Mary...
Publisher:
VAUGONDY, R. de
Date:
Paris, later than 1749