Rare and separately published plan of Prague published by Joan Baptista Nolin with the address à l'enseigne de la Place des Victoires et chez le Sr. Humblot rue St. Jacq...
Publisher: NOLIN, J.-B.
Date: Paris, ca. 1742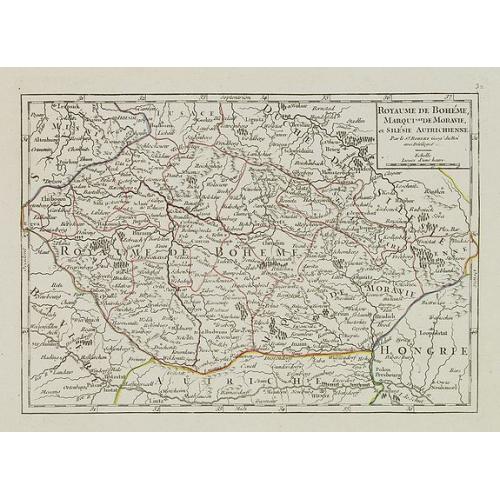 Small detailed map of today Czech Republic. From Atlas Portatif Universel, by Robert de Vaugondy.Unrecorded state with erased date. Page 32 outside border top right. Mary...
Publisher: VAUGONDY, R. de
Date: Paris, later than 1749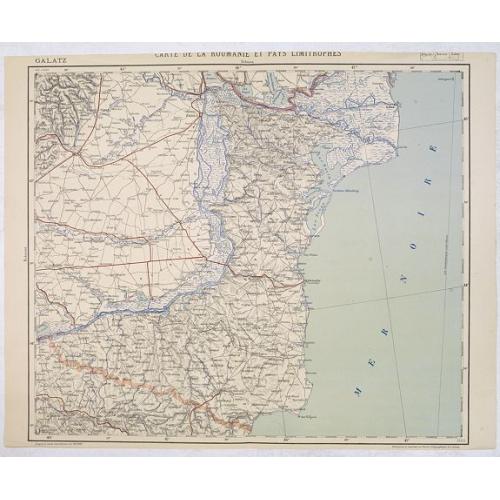 Very detailed (1:750.000) map centered on Constanta, with the river Danube in Romania. Made after an Austrian map. The French Service géographique des armées was founde...
Publisher: SERVICE GEOGRAPHIQUE DE L'ARMEE.
Date: Paris, 1908