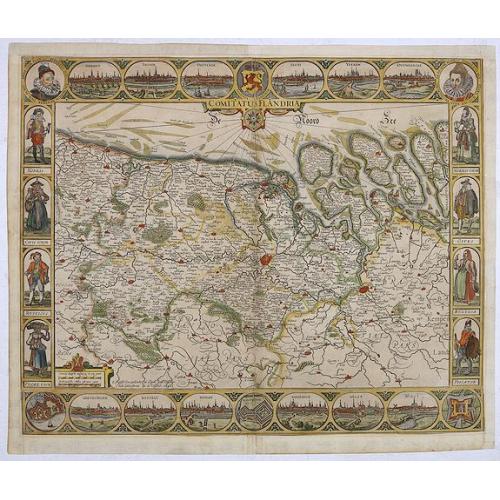 A highly decorative map with in the left and right top corners the pictures of archduke Albert of Austria and Isabella, queen of Spain. In the left and right borders cost...
Publisher: VISSCHER, C.J.
Date: Amsterdam, 1648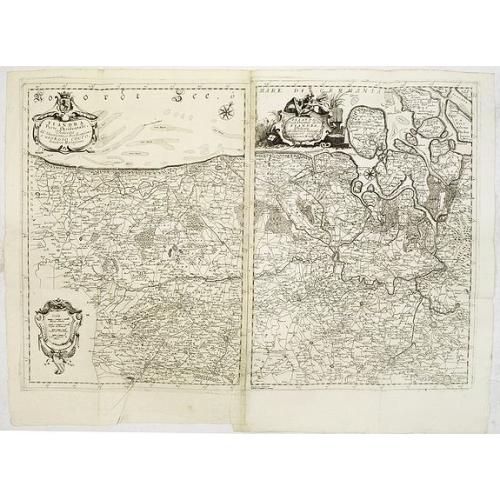 Wall sized map of two joined sheets of Flanders, the coastline running from Calais to Zeeland in the Netherlands. Including major cities along the coast such as Dunkerque...
Publisher: CORONELLI, V.M.
Date: Venice, 1696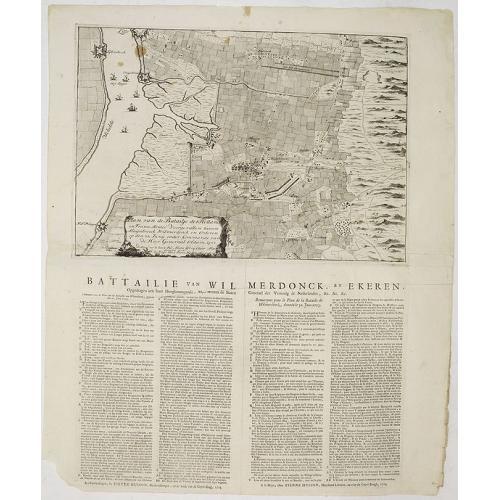 A broadside or occasionally broadsheet is a large sheet of paper printed on one side only and typically used as a poster to announce some event, proclamation or other mat...
Publisher: HUSSON, P.
Date: The Hague, 1703