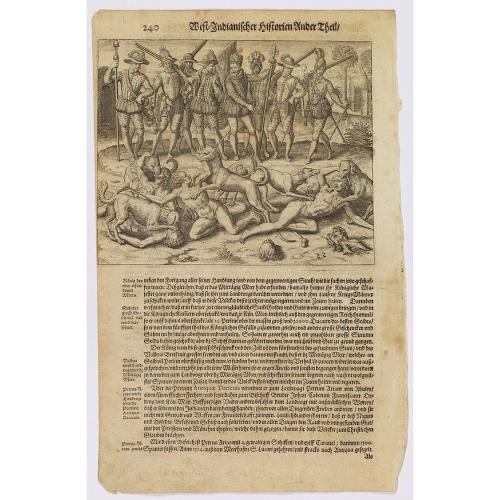 A brutal scene in which the dogs of the Spanish explorer Vasco Nunez de Balboa, ferociously attack native Indians, while the Spanish look on.In 1631 Johann Ludwig Gottfri...
Publisher:
GOTTFRIED, J.L. / DE BRY.
Date:
Frankfurt, M.Merian, 1633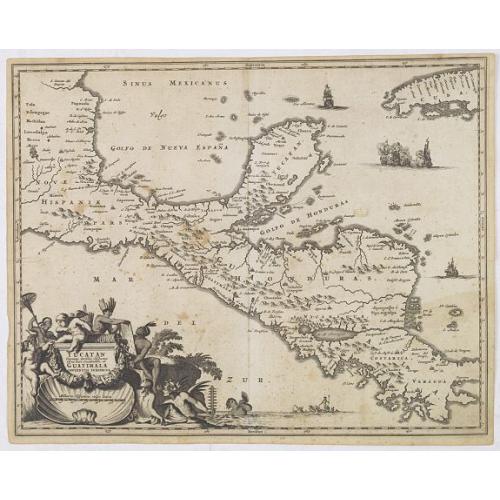 Very attractive map encompassing the Mexican heartland, the Yucatan peninsula, and the old Spanish Audiencia of Guatemala including Honduras, Nicaragua, Costa Rica and pa...
Publisher:
MONTANUS, A.
Date:
Amsterdam, 1673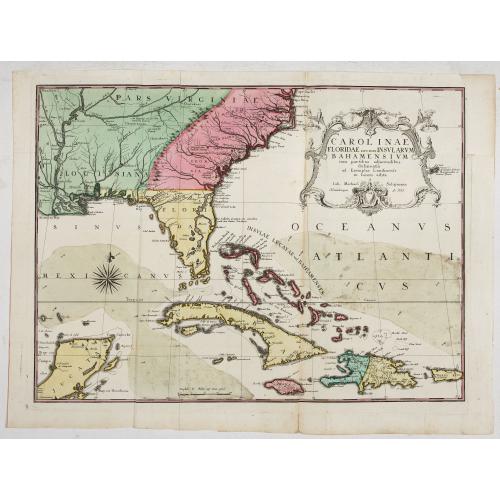 The German edition of this map of Carolina, Florida, and the Bahama Islands in full original colors. Published in Seligmann's "Sammlung verschiedener auslaendischer ...
Publisher:
SELIGMANN, Ioh. Michael.
Date:
Nuremberg, 1755