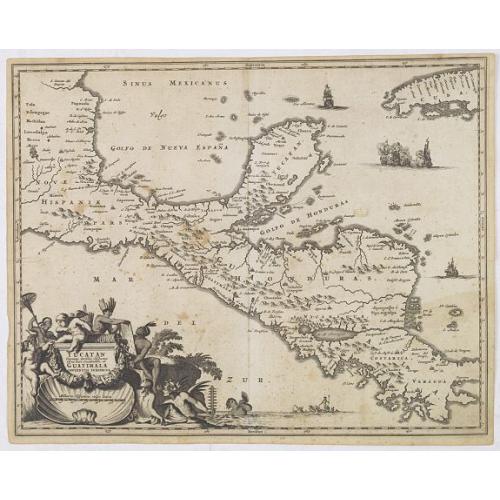 Very attractive map encompassing the Mexican heartland, the Yucatan peninsula, and the old Spanish Audiencia of Guatemala including Honduras, Nicaragua, Costa Rica and pa...
Publisher: MONTANUS, A.
Date: Amsterdam, 1673
A nice detailed map of Guatemala from Buchon's Atlas Gégraphique Statistique, historique et chronologique des deux Ameriques et des isles adjacentes traduit de l'atlas e...
Publisher: BUCHON, J.A.
Date: Paris, 1825