Paulus Swaen old Map auction and galleries
Your winning and loosing bids are in your Auction Watch

When will my items ship ?
Step 1 : INVOICE : Check out your Invoice
Step 2 : Please verify the shipping address displayed in your invoice. Update your shipping details and ad special instructions if needed.
You will find a link to generate the certificate in your on-line invoice.
Step 3 : PAYMENT : You may pay by Visa/Mastercard, PayPal, bank wire or check.
Step 4 : SHIPMENT : your items will be shipped, within 7-10 business days by fully insured registered priority air mail. more [+]
Step 5 : Your payment and shipping status

is shown in invoice overview.

Hold Shipment option At no additional charge, Paulus Swaen allows you to put your shipping on hold. This can be incredibly convenient for people who want to buy several items at different auctions and ship them together. The service is free and you pay only once the shipment fee.


The next
auction
auction will be November 19 - 26, 2019.

Quality consignments
accepted - More about the next auction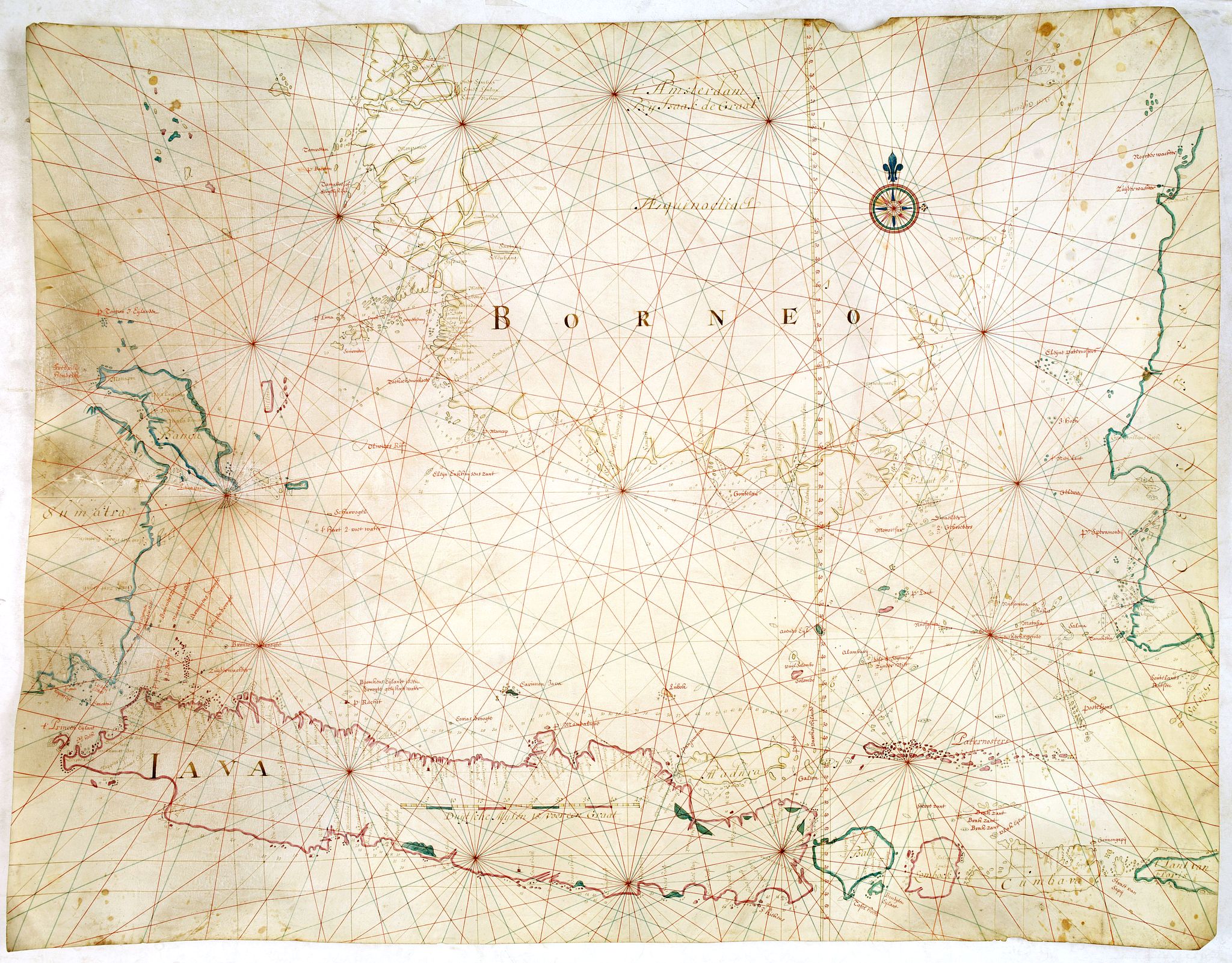 BUY NOW
One of the many items available for immediate sale is
Isaak DE GRAAF
- One of the few manuscript charts on vellum in private hands, signed by Isaac de Graaf.
ORIGINAL MANUSCRIPT MAP IN RED, GREEN AND BLACK INK showing the Java Sea centered on the Island of Java, Southern part of Borneo and parts of Sumatra and with Bali Island nearby.
In addition to our auctions we offer some very fine items in through "
Online Gallery
", see our
most interesting items
.
We warranty the authenticity of each lot sold in our auction or Gallery. There is no time limitation to this garantuee.
Please visit our
Buy It Now Catalogue
with maps of
World maps
-
America
-
Asia
-
Europe
-
Africa
-
Medieval Manuscripts
-
Prints
, etc.
Selling at Paulus Swaen
Feel free
contacting
Pierre Joppen, or Ian Williams from our London based Paulus Swaen, Ltd. office if you have questions or want to consign items to one of our auctions.
How to sell at Paulus Swaen.
Create Your Virtual Map Collection


Create Your Virtual Map Collection for free. Found a nice map? Thinking about buying later on? With My Favorite maps you keep track of all these maps in one place by simply pressing a button!
You will find a "Ad to my Gallery" button on each item description page. All selected items are arranged by region on My Gallery linked to a description page. With one simple click you can remove items from this list. Give it a try.
Our clients do find the items they purchased over the years in this section.
You have to be logged in to use this function. Register now, if you haven't done before !

Interesting articles about old maps, Medieval manuscripts
In our Articles about Antique maps, prints, collecting tips and Medieval manuscripts we tell more about the backgrounds of the different subjects. Learn more about town plans, colouring, soil maps, the Trading companies, atlasses, Test your map skills, etc.

Looking for a antique map by a particular mapmaker : Aveline - Basset - Willem Joan Blaeu - Bowen - Buache - de Bry - Coronelli - Desnos - Doncker - Ferrario - Garnier - J.B.Homann - Henricus Hondius - Johannes Janssonius - Langenes - Levasseur - Lotter - Mercator - Milbert - Pierre Mortier - Abraham Ortelius - Le Rouge - Nicolas Sanson - Hartmann Schedel - Seutter - Isaac Tirion - Vaugondy - Waghenaer - Frederik de Wit

AbeMaps Archive
This Antique Maps Guide includes 10,000+ descriptions and High resulution images of antique maps, prints, Medieval manuscripts. The Archive includes auction results from the last 10 years and is free to our registered users.
If you haven't registered, register now, it is simple and free of charge.
AbeMaps.com is all about Auction, Buying, Exploring antique maps.


H!BCoR***
HiBCoR grades a map in a scale of 1 to 10. This valuation is based by the combination of Historical significance, Beauty, Condition and Rarity. As a result an extremely rare map in poor condition still grades higher than a common map in very good condition.A grading system can help the starting collector to set his focus.
The grading is also reflected in the price, and a map in fine original colors grades higher than one in modern colors and valuates double in price !
Read more about HiBCoR

HOME PAGE FEATURED ITEMS


Czaslaw.
BEEK, A. / MERIAN, C.
The Hague, ca. 1642
Price: $ 1,800


COLLECTION OF HONG KONG MAPS, BOOKS & FLYERS. Including CHINA - HONGKONG surveyed by Captn. Sir Edward Belcher, in H.M.S. Sulphur 1841. Corrected to 1901.
BRITISH ADMIRALTY/ AMONG OTHERS
London, 1841 - 1901
Price: $ 20,000


A Map of the Environs of Constantinople Drawn from a great number of accurate astronomical & geographical manuscripts and printed documents, by A. Arrowsmith 1801 and 1804.
ARROWSMITH,A.
London, No.10 Soho Square, 4th September 1804
Price: $ 4,000


Selling your maps
Paulus Swaen Internet Auction is the first internet auction specializing in old maps, Medieval manuscripts and prints. It is a unique place for buying and selling old maps, atlases, books, and medieval manuscripts.
We have been in the map business for 40 years! [+more]


Paulus Swaen Inc.
Online Auctions & Gallery
Pierre W. A. Joppen
901 North Hercules Avenue, Suite A, Clearwater, Florida 33765, USA
tel. +1 (727) 687 3298

Paulus Swaen, Ltd, W1G 9NY London, England
tel. : +44 (0)79 3701 5242

email : paulus @ swaen.com
or contact us here



You are the
visitor of our site. Thanks!