How to unarchive an item
Previously listed items that are no longer available in your stock can be Archived. This cleans up the Closed items list so you can concentrate on your unsold items.
If you have archived them by error or you want to Unarchive them for any reason; No worries !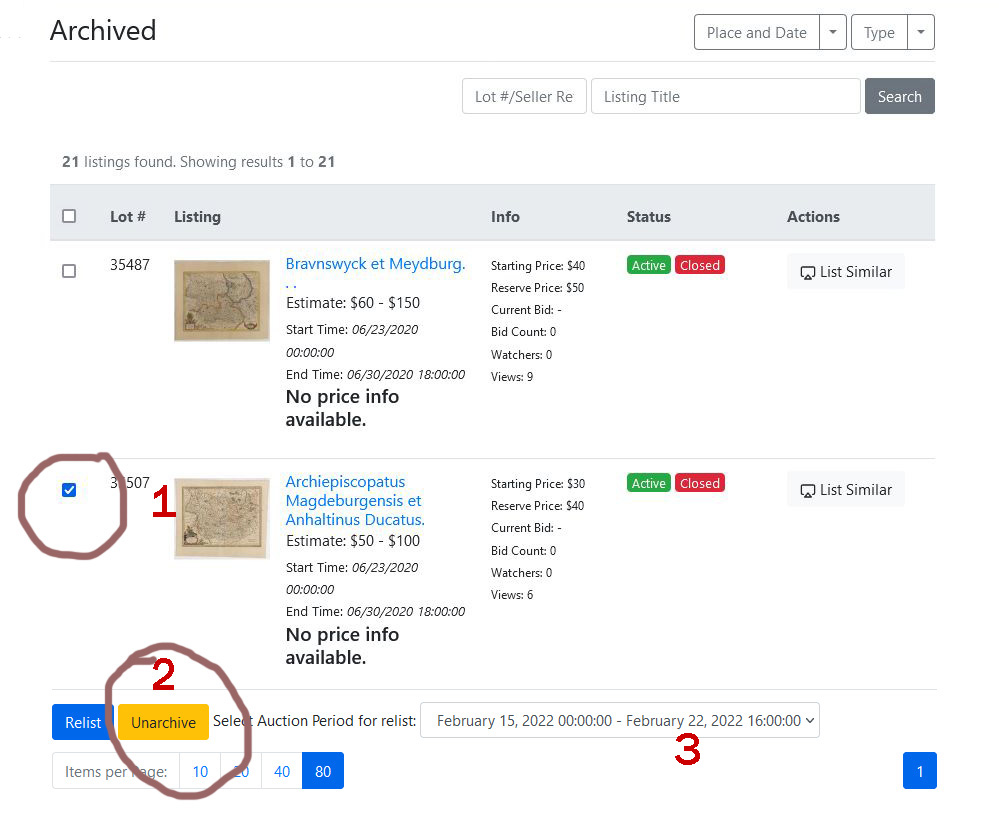 - Visit the Archived Items page.
- Select those item(s) you want to unarchive by selecting the little square box to the left of each item. (1)
- At the bottom of your screen, a menu will pop up with an Unarchive button (2) and a sale period. (3)
By default, the next auction is used. (3) The drop-down menu does give you the option to select any future sale period in 2022.
- Once you have relisted an item to the next auction you are able to find all the scheduled items following the "Scheduled Next" link.
- If you have scheduled items for future auction periods then you can find these in the list "Future auctions (All)"