Les Petit Voyages, Part II..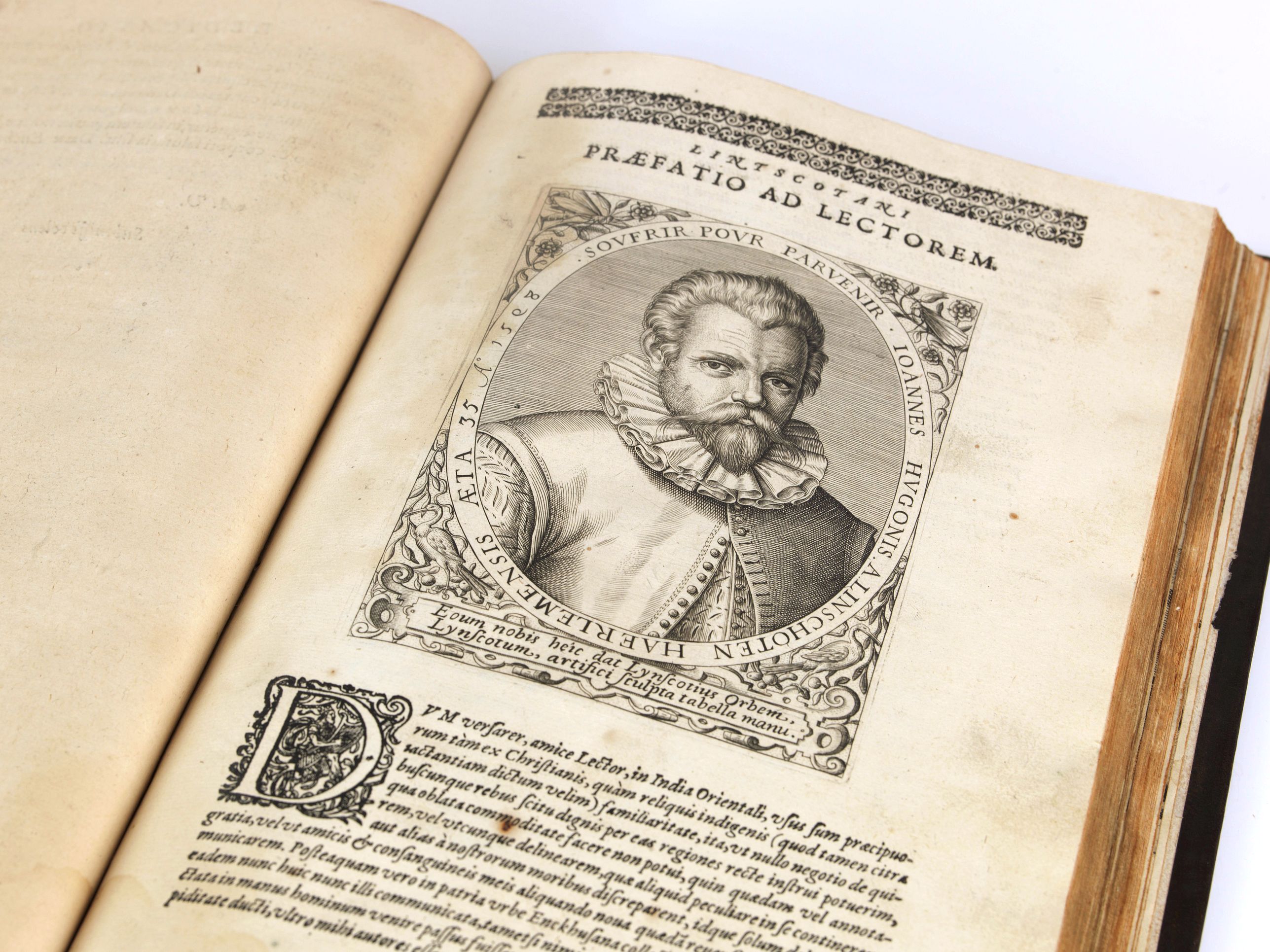 A bound collection of all text and plates of Part II, PARS INDIAE ORIENTALIS, IN QU JOHAN. HUGONIS LINTSCOTANI NAVIGATIO IN ORIENTEM, 1599.
Engraved title, 8, 114, 4pp. Printed by Wolfgang Richter. Translated into Latin by Johan Adam Lonicer. Printed title within engraved border, engraved portrait of Linschoten at head of preface, 39 engraved plates showing people and customs from India, Goa, China, Africa, etc. Bound in a modern calf blind stamped calf binding. Paper slightly age toned and marginal water staining, the plates are good and dark impressions, on sound paper.

This collection of plates is for sale in our September auction.
Bid now
- closing is on September 22nd.
Linschoten's famous voyages to the East of 1583-1592 were published by De Bry the year after they first appeared as a separate book. (
Itinerario, Voyage ofte Schipvaert)
.
The 114 pages description does give a description of Linschoten's journey with captions and plates dealing with India, Goa, China, Java, Africa, etc. The 38 numbered text engravings are large copied after Linschotens original work. One engraved plate.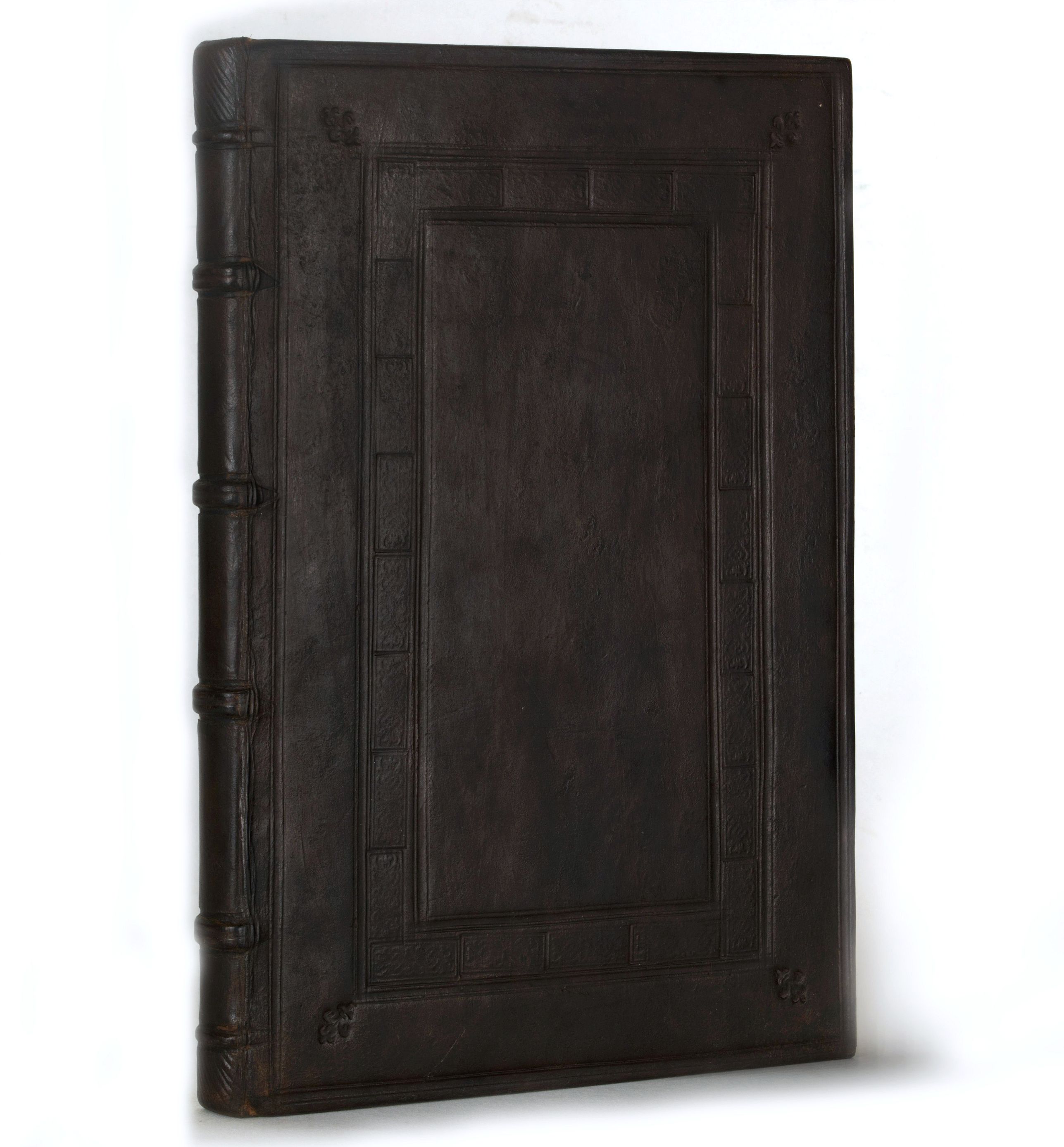 Printed title within engraved border, with inside a letter press title : "
II. Pars Indiae orientalis in qua Johan. Hugonis Lintscotani navigatio in Orientem, item regna, littora, portus, flumina, apparentiae, habitus moresque Indorum et Lusitanorum pariter in Oriente degentium... proponuntur. Ea Lintscotus ipse spectator atque autor primum vernaculo sibi idiomate belgice in publicum dedit, deinde superioribus germanis germanice et nunc latinis item auribus latine utcunque reddita enunciavit Teucrides Annaeus Lonicerus Privatus,... Addita sunt passim D. Paludani annotationes, item icones... in aere factae per Joh. Theodoreum et Joh. Israelem de Bry fratres…
".
Read more about
Theodore De Bry
and his his "
Les Petit Voyages
" and "
Les Grand Voyages
"