Paulus Swaen old Map auction and galleries
Antique Map, old print and Medieval manuscript Auction
now open for bidding.
The closing is on February, 19th, 6.00 PM EST

closing time :
Los Angeles
- 3.00 PM, Tuesday, February 19
London
- 23.00 Tuesday.
Amsterdam
- 24.00 Tuesday.
Moscow
, 2.00 AM, Wednesday, February 20 -
Tokyo
- 8.00 AM, Wednesday.
Sydney
- 10.00 AM, Wednesday.
See here
time left
and closing for
different time zones!
NOTE : Our sellers have now reviewed the under reserve bids and are no longer able to reduce their reserves.
The Reserve prices are disclosed in
My BidPage
.
Unsold items are no longer available after the auction closing.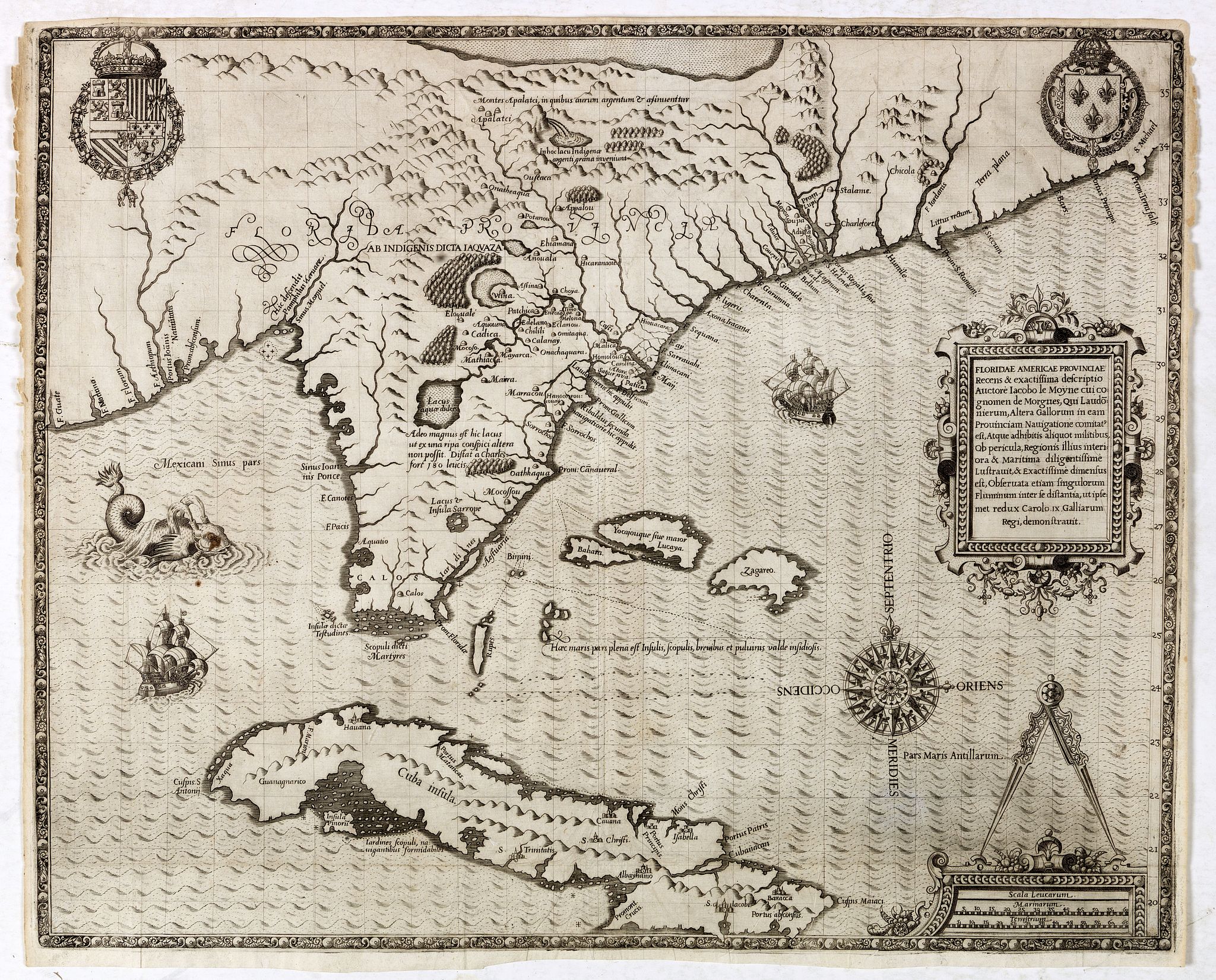 MORTIER, J.& C. - l A Map of the British Empire in AMERICA with the French, Spanish and Hollandish Settlements Adjacent Thereto. by Henry Popple... the rare FIRST state of the edition published by Covens and Mortier in Amsterdam, circa 1737. DE BRY, Th. Floridae Americae Provinciae recens & exactissima descriptio . . ., Frankfurt, 1591. A superb map of the Eastern Seaboard from Cape Lookout to Florida, with Cuba and the Bahamas, A black and white map in an early and strong impression is a rarity now-a-days with so many being recently coloured up !
Tired of these newly coloured maps : read more
A group of rare 17th century maps with figured borders, maps published by Johann Walch a cartographer and map publisher active in Augsburg. Several maps by J. DE LAET after H. GERITSZ, Leiden, 1630.
An interesting group of Chinese propaganda posters.
More highlights here !
We hope you will find some interesting maps in this auction and enjoy reading the short articles we provide of items in our auction.

New to our auctions ! - Everything you have to know about bidding in our Auction, click here.


NO Reserve


In each auction we offer items who are sold without any reserve. These items sell for any amount received at closing.
Have a look at the items without any reserve ! Read more

Please visit the Auction Catalogue
or browse our old maps, antique prints Thumbnail Catalogue displaying all maps of Atlas/World/Celestial - America - Asia/Australia - Europe - Africa - Medieval Manuscripts - Prints - Posters


My Control Panel


In My Control Panel you find all you need when you are serious in buying in our auction.
- Here you may check out and update your personal details.
- You will find all your bids at one convenient place My Bidpage


You can also add items you haven't placed a bid on.
- My Bid PageAuction Watch

(Keeps an eye on items pertaining to your keywords.)


Try our ItemWatch
, this agent creates a list of items containing your keyword(s).


Have a look at the Highlights

of this auction, or check out the most popular items



We provide professional descriptions (based on 40 years experience in the map business).

A 15% buyers commission will be added to the final bid.
We warranty the authenticity of all old maps, prints, medieval manuscripts described in this catalogue. There is no time limitation to this garantuee. We have nothing to hide; we provide high resolution images, show the (nickname) of the current bidholder.
You can follow the auction in the convenience of Your Auction Watch.


H!BCoR*** All our items are graded conform the HiBCoR grading system; giving more quick inside information on Historical Importance, Beauty, Condition and Rarity.
A grading system can help the starting collector to set his focus.
HiBCoR grades a map in a scale of 1 to 10. This valuation is based by the combination of Historical significance, Beauty, Condition and Rarity. As a result an extremely rare map in poor condition still grades higher than a common map in very good condition.
The grading is also reflected in the price, and a map in fine original colors grades higher than one in modern colors and valuates double in price !
Read more about HiBCoR

For more details about buying in our Auction, click here.

FAQ
Many answers are likely to find in the help section:

.
For more details about buying in our Auction, click here.

Selling your maps
Paulus Swaen Internet Auction is the first internet auction specializing in old maps, Medieval manuscripts and prints. It is a unique place for buying and selling old maps, atlases, books, and medieval manuscripts.
We have been in the map business for 40 years! [+more]


Paulus Swaen Inc.
Online Auctions & Gallery
Pierre W. A. Joppen
POB 1238, Indian Rocks, FL 33785, USA
tel. +1 (727) 687 3298

Paulus Swaen, Ltd, W1G 9NY London, England
tel. : + 44 (0)79 3701 5242

email : paulus @ swaen.com
or contact us here



You are the
visitor of our site. Thanks!