Paulus Swaen old Map auction and galleries
Antique Map, old print and Medieval manuscript Auction
now open for bidding.
The closing is on May 24th 6.00 PM EDT

closing time :
Los Angeles
- 3.00 PM, Tuesday, May 24th.
London
- 23.00 Tuesday.
Amsterdam
- 24.00 Tuesday.
Moscow
, 1.00 AM, Wednesday, May 25th.-
Tokyo
- 7.00 AM, Wednesday.
Sydney
- 8.00 AM, Wednesday.
See here
time left
and closing for
different time zones!
Unsold items are no longer available after the auction closing.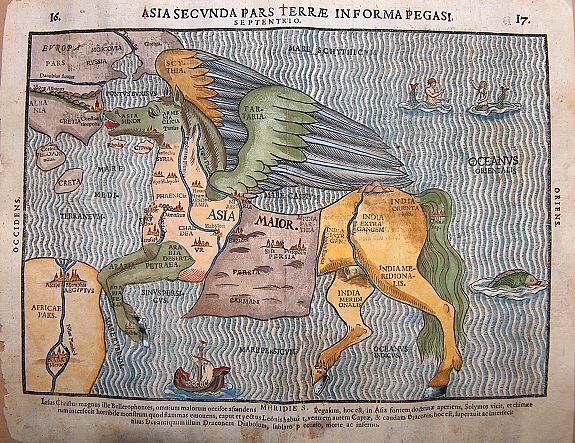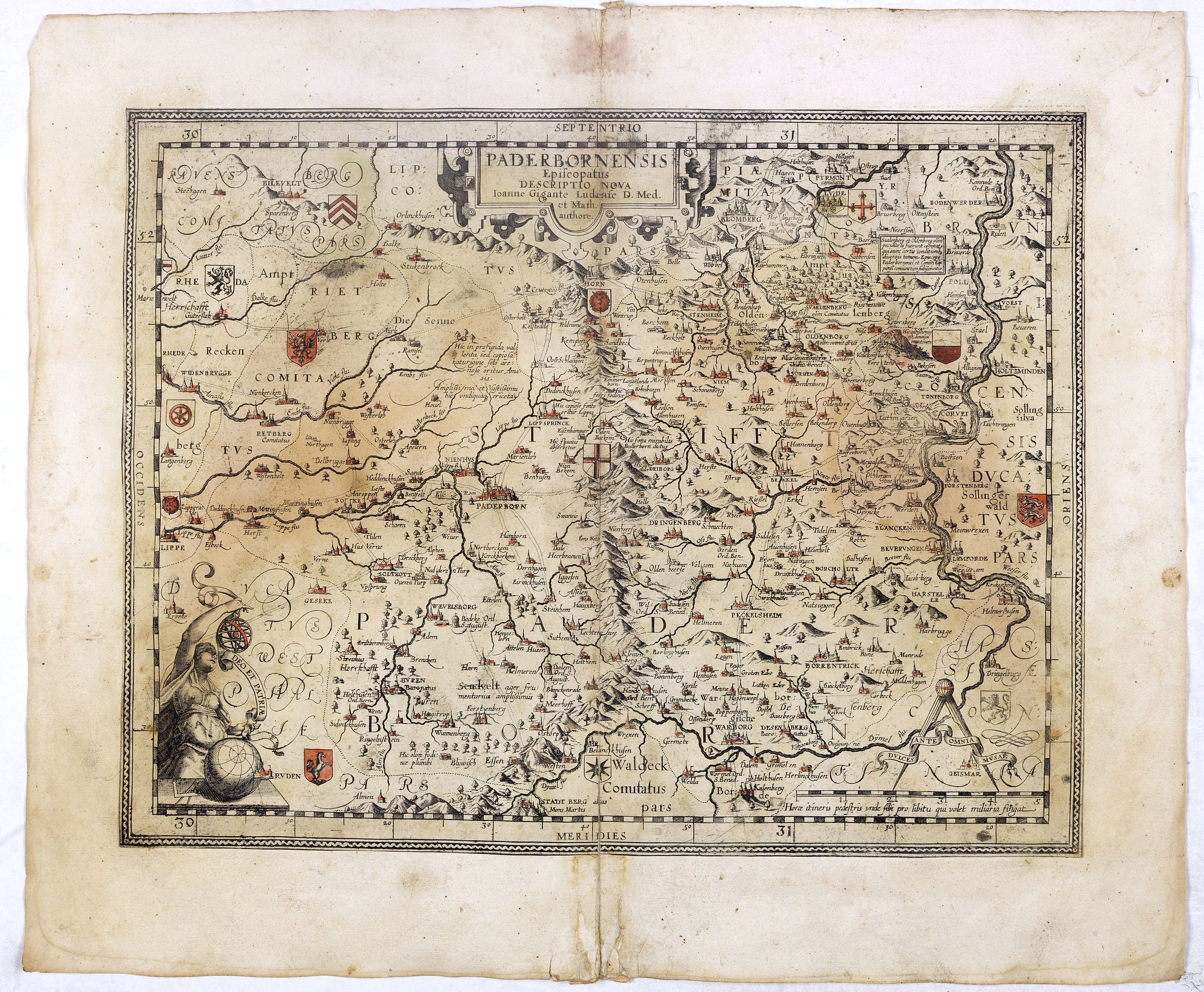 Asia is presented as the mythical winged horse Pegasus., by Heinrich Bunting in 1581. See other cartographical curiosities in this auction.
Extremely rare complete set of 7 maps of German provinces prepared by J.K.GIGAS, printed Cologne, by Hogenberg, ca. 1620.
Group of maps by John Thomson, Edinburgh 1817. A series of colour printed illustrations by Milivoy Uzelac's from 'Les Joies du Sportif" John Speed's miniature atlas, published in 1668, Nicolas Sanson's "L'Asie en plusievers cartes nouvelles", with 17 maps of Asian countries, among several other atlases.


We hope you will find some interesting maps in this auction and enjoy reading the short articles we provide of items in our auction.

New to our auctions ! - Everything you have to know about bidding in our Auction, click here.



NO Reserve


In each auction we offer items who are sold without any reserve. These items sell for any amount received at closing.
Have a look at the items without any reserve ! Read more

Please visit the Auction Catalogue
or browse our old maps, antique prints Thumbnail Catalogue displaying all maps of Atlas/World/Celestial - America - Asia/Australia - Europe - Africa - Medieval Manuscripts - Prints


My Control Panel


In My Control Panel you find all you need when you are serious in buying in our auction.
- Here you may check out and update your personal details.
- You will find all your bids at one convenient place My Bidpage


You can also add items you haven't placed a bid on.
- My Bid PageAuction Watch

(Keeps an eye on items pertaining to your keywords.)


Try our ItemWatch
, this agent creates a list of items containing your keyword(s).


Have a look at the Highlights

of this auction, or check out the most popular items



We provide professional descriptions (based on 35 years experience in the map business).

A 15% buyers commission will be added to the final bid.
We warranty the authenticity of all old maps, prints, medieval manuscripts described in this catalogue. There is no time limitation to this garantuee. We have nothing to hide; we provide high resolution images, show the (nickname) of the current bidholder.
You can follow the auction in the convenience of Your Auction Watch.


H!BCoR*** All our items are graded conform the HiBCoR grading system; giving more quick inside information on Historical Importance, Beauty, Condition and Rarity.
A grading system can help the starting collector to set his focus.
HiBCoR grades a map in a scale of 1 to 10. This valuation is based by the combination of Historical significance, Beauty, Condition and Rarity. As a result an extremely rare map in poor condition still grades higher than a common map in very good condition.
The grading is also reflected in the price, and a map in fine original colors grades higher than one in modern colors and valuates double in price !
Read more about HiBCoR

For more details about buying in our Auction, click here.

Yahoo ! Widgets 4

With Swaen.com you stay always up-to-date! After being the first introducing zoomable high resolution scans of our maps, we are still one of the few auction sites who have auto refresh of the bidpages, so no need to push your reload button constantly !
Now we are again one step ahead with the use of "Yahoo widgets". Stay up-to-date with live updates of the latest bids received delivered right at your desktop.
The little widget stays visible at your desktop and clicking the tumbnail image shows you directly the item.
Step 1 : Get and install Yahoo ! 4 Widgets for windows.
Step 2 : Get the Swaen.com Last bids widget.
more about widgets



FAQ
Many answers are likely to find in the help section:

.
For more details about buying in our Auction, click here.

Selling your maps
Paulus Swaen Internet Auction is the first internet auction specializing in old maps, Medieval manuscripts and prints. It is a unique place for buying and selling old maps, atlases, books, and medieval manuscripts.
We have been in the map business for 36 years! [+more]


Paulus Swaen Ltd,
W1G 9NY London, England
tel. : +44 (0)750-937-0039

Paulus Swaen Inc
POB 1238, Indian Rocks, FL 33785, USA
tel. +1 (727) 498 4733
email : paulus (at) swaen.com
or contact us here


You are the
visitor of our site. Thanks!